The History of the Founding of the Seminole Negro Indian Scouts Museum
Windy Goodloe[1]
Seminole Indian Scouts Cemetery Association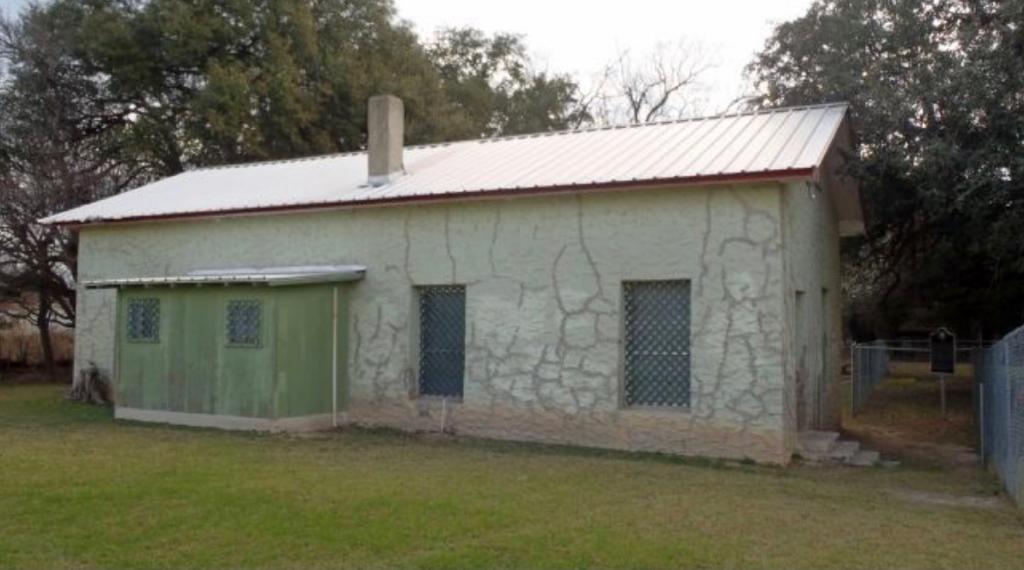 Bracketville museum, exterior view. Photo by Windy Goodloe
---
The Seminole Negro Indian Scouts Museum had its grand opening on April 25, 2015.
Before that, my aunt Gigi Pines, who is the president of SISCA, Rocio, and I worked for about three months non-stop putting it together. There were already many elements in place, but what we did was come in and give it order. Before we had the idea, there had been others who had wanted to open a museum as well, so we felt like we were doing something that everyone wanted to do when we started it.
The museum is housed in a building that is more than 150 years old. It had been the school that the Black Seminole students attended. After desegregation, it became more of a cultural center for us. Then as the years went by, it became important to make sure the building was used for something, but we really didn't know what to use it for until we decided to make it a museum.
A museum allowed us to tell our story visually and orally. With each picture or found object that is displayed, there is a story to tell. The museum allowed us to tell our story in our own unique way.
I think that was what was most difficult and daunting – trying to decide how to tell our story. But once we decided how to tell our story, the rest was easy. And what we did was basically tell our story in chronological order for the first three panels. Then, from there, we talked about Carver School and the importance of education to the Black Seminoles, our annual celebrations, Juneteenth and Seminoles, and then our cemetery. My favorite part of the museum is our seventh section which is "off the walls." It is a display featuring old doors. And this display honors Nacimiento. It features photographs from Juneteenth 2015 taken by a dear friend of Rocio's.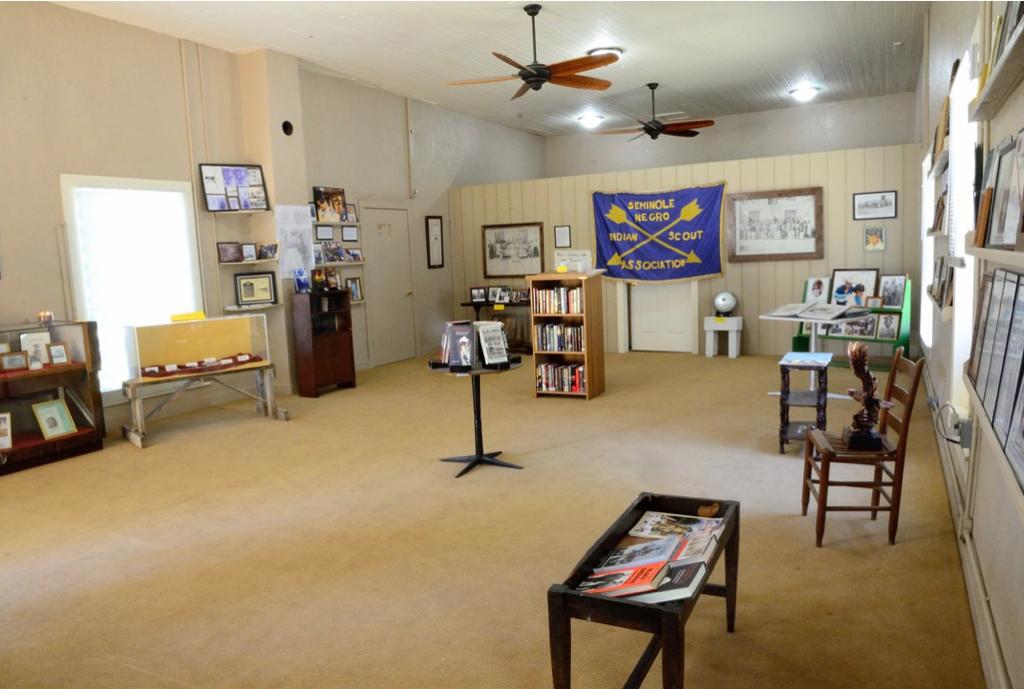 Bracketville museum, inteior view.  Photo by Rocío Gil
---
A typical guided tour lasts about an hour. Even though it is a small space, there is so much to tell and the visitors always come with great questions. Often, they have been studying the history of the Black Seminoles for years, so it is more of a conversation than a lecture.
Over the years, we've had a very interesting mix of visitors. In the beginning, most of our visitors were locals who were interested in the military aspects of our story. Most recently, we've had visitors who have traveled from other states to visit the museum. They have heard about our story and have decided to make a road trip and we are one of the stops along the way. That is always very interesting.
For the past seven years, we've been proud of our museum. The past two years, of course, have been difficult. But we are looking forward to the future. There is still a lot that we'd like to do with it. There is so much more room for growth.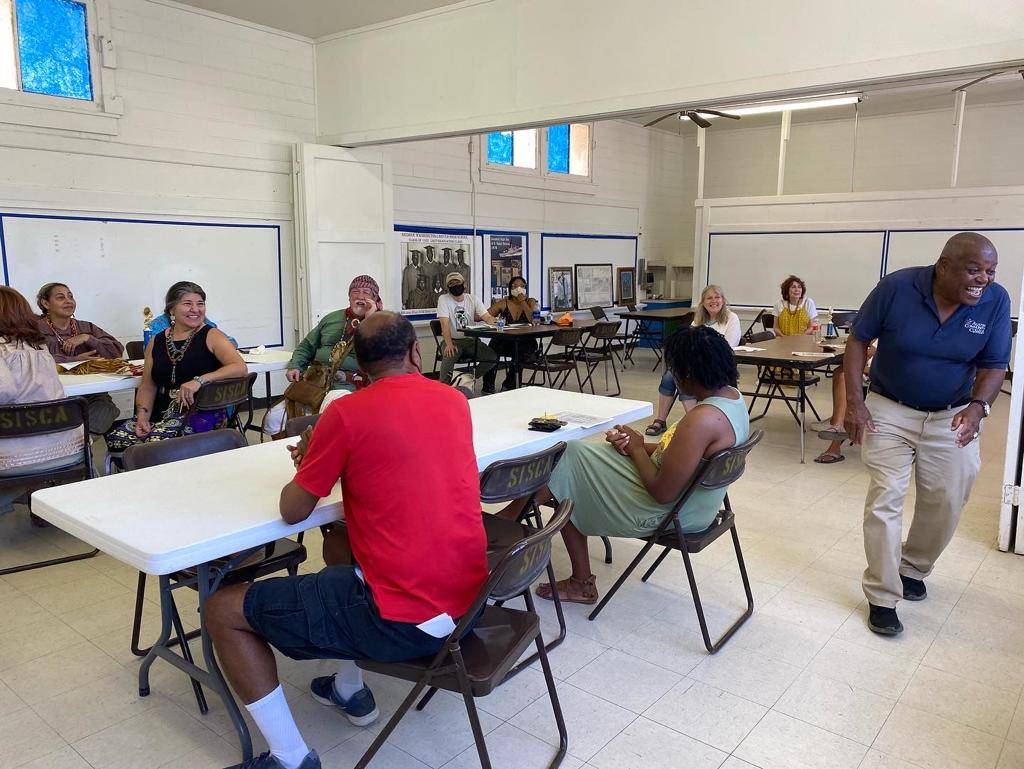 Meeting at the Museum. Photo by Windy Goodloe
---